We Got Started Because We Want to
Make Education Even Better.
Our principals are the core of School EdTech.  They help drive every decision we make and every interaction we have with our clients.
School EdTech's mission is to give schools the right tools to better manage their students, parents, staff, and teachers, to be more organized and productive, and to allow decision makers to make better "educated" decisions.
We look for the best way to accomplish things in the most minimalistic and effective way.
We're passionate about helping schools become more efficient and more successful.
Aviel Chen
Founder & CEO
Is a serial entrepreneur, Founder of School EdTech and exposed to a host of industries and worn many hats including:
Eli Cymerman
Lead Programmer
Eli is a Full Stack Web Developer managing the implementation of School EdTech.  He's responsible for keeping the code new and improving the functionality of the app.
Israel Aboud
Head Programmer
Computer programming background, architecture and server hosting.
Sandy Berkowitz
Programmer
Sandy is a Full Stack Web Developer.  He is responsible for keeping the code new and improving the functionality of the app.
"Elmo" Ben Moses
Quality Assurance
Testing and scripting.
B. Rhodes
Graphics & UI
Arist, graphics design, UI, UX, and 3d modelling.
Eva Kane
Legal Advice
Patent law and corporate policies.
Zaharit Chen
Business Development
Corporate law background, and startup management.
Michele Chen
Accounts & Billing
Customer support and client finances.
Get started today, and improve the way you and your staff work!
Everything you need, in an intuitive and easy to use solution.
Book a free demo today, to learn how you can start managing your school better, easier, and with less overhead, with our affordable solution.
Book a Free Demo
Mrs. Farkas
Office Manager
Our biggest concern with switching to another system is the migration and new setup.  We were very nervous about everything that could go wrong.  To our delight, the support from School EdTech was very professional and friendly.   The switch over was easier than I expected!
S. Norman
School Monitor
It wasn't easy to convince upper management to switch systems, as we were already heavily invested in our current system.  We decided to give it a 6 month trial, while also maintaing our current system.  After only 2 months, they were so pleased with the results, we switched over completely!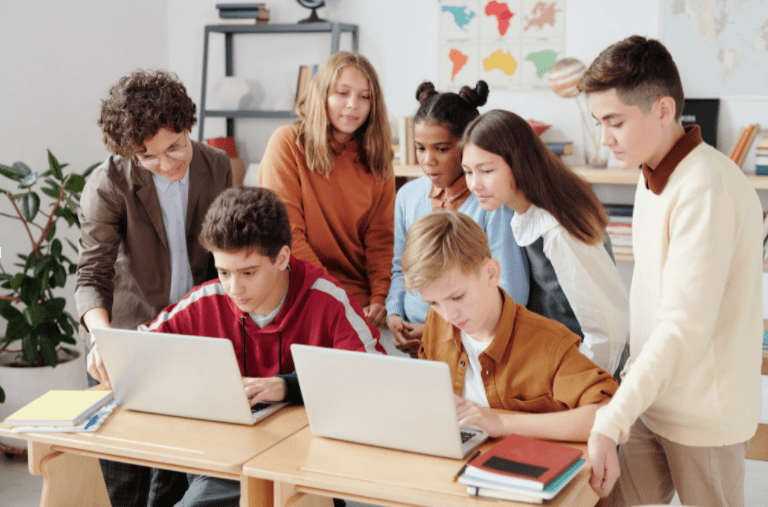 Technology will continue to push the boundaries of education, both in a traditional and non-traditional setting. And that's a good thing as many...