Administrator and staff features.
Our turn key software is ready out of the box to get you and your school more successful in every aspect.
Book a Free Demo
Collect all the information that you need.
Have all of your school's information that you need to track in one centralized location, accessible from wherever you are.
Give your staff access to the things they need to see.
Control how users interact with your system, keeping sensitive information away from those who shouldn't access it.
Get everyone on the same page.
The color coded calendar acts as a dashboard and shows attendance status for each class, scheduled or cancelled classes, and events.  Share the calendar across staff, students and parents.
Accomplish more in less time.
Day to day tasks become easier and faster to accomplish, when things are organized and with our built in smart features.
See live data of your students attendance.
With data being updated live by teachers and staff members, you can track student absences and contact parents when necessary.
Data that makes sense and geared for your needs.
Our built-in and custom reports can give you quick access to see the big picture of your school's academic, behavioral, attendance and finances.
Oversee and manage teacher and student progress.
Discover patterns early on by monitoring classroom progress, to determine when action is needed.   Teacher updates are transparent and available to your school's upper management.
Hot lunch meal and dorm manager.
A great way to compliment your school's hot lunch program, food distribution, or dormitory needs.
Speed up your application process.
Allow students to apply online, and have their data stored automatically into the system, track applicants by category (waiting lists, rejected, not coming, etc), and get quick stats on available space and overall progress.
Everything you need, in an intuitive and easy to use solution.
Book a free demo today, to learn how you can start managing your school better, easier, and with less overhead, with our affordable solution.
Book a Free Demo
Mrs. Farkas
Office Manager
Our biggest concern with switching to another system is the migration and new setup.  We were very nervous about everything that could go wrong.  To our delight, the support from School EdTech was very professional and friendly.   The switch over was easier than I expected!
S. Norman
School Monitor
It wasn't easy to convince upper management to switch systems, as we were already heavily invested in our current system.  We decided to give it a 6-month trial, while also maintaining our current system.  After only 2 months, they were so pleased with the results, we switched over completely!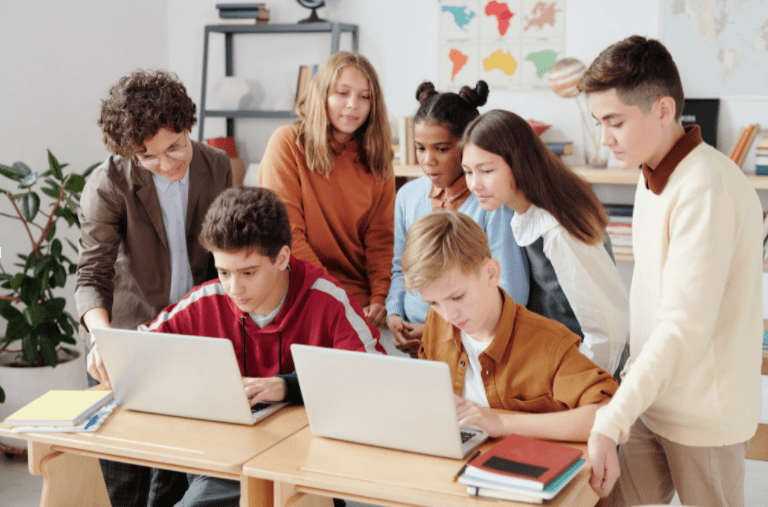 Technology will continue to push the boundaries of education, both in a traditional and non-traditional setting. And that's a good thing as many...